On-Demand Stream Library
ALERT: Please click the calendar date or listen now button for a listing of On-Demand Streams!
Latest Shows
MONEY for the first time, just for our subscribers, Tom reveals the names of many of the specific stocks that are paying him all those delicious dividends. Do you want to know which stocks will allow Tom to clear over $220,000 in dividends in 2018? Only our subscribers will know these names!
Got questions about money? Send them directly to Tom at tom@blowmeuptom.com.
LEYKIS 101 a down-on-his-luck actor spends seven years donating to sperm banks. Later, he finds out he's the biological father of over 20 kids. And he's happy about that? Also, what do you do with chicks you meet in pairs or in packs? Your Professor spells it out.
Here's the story Tom to which refers in this episode.
Send questions and comments directly to Your Professor by clicking here: tom@blowmeuptom.com
MONEY what is "shorting" stocks or "shorting" the stock market? Can you do that? SHOULD YOU do that?  How do you ask for a raise? How do you know how much to ask for? Tom answers your emailed questions about that and more!
Here's the 2015 article Tom references in this episode.
To get those delicious high-yielding money market funds from The Vanguard Group, click here.
Post your comments below but don't post your questions here. Click here to send your money questions directly to Tom!
TOM'S INFAMOUS, DISASTROUS FIRST "ORPHAN THANKSGIVING"  let Tom take you back in time to when he was 23, to when his dad stopped talking to him and to when he came up with the idea of a holiday dinner without the hassles of an actual family. It did not end well.

<-----This is where it happened: in a rent-controlled building on the second floor of 216 West 89th Street, at the corner of Broadway, on New York's Upper West Side.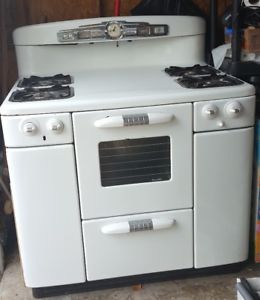 This looks exactly like the ancient apartment-style gas stove in which Tom made the turkey and into which everyone at his first Orphan Thanksgiving started to stick their grubby hands. ---------------------------------------->
LEYKIS 101 do you have any idea who you're boning? You may think you do, but now, hear the story of a chick who faked her way through dozens of guys, getting them to pay up in various ways, according to her own daughter! Also, DNA horror stories!
Here's the article to which Tom refers in this episode.
Send your Leykis 101 questions or comments to Your Professor by clicking right here!
WHAT THE HELL HAPPENED? How did an amazing sellout evening with 40 of Tom's biggest fans turn into this? One thing's for sure: if we ever do another dinner, you'll want to be there to see what happens next!
Send your comments to tom@blowmeuptom.com.
Pages