On-Demand Stream Library
ALERT: Please click the calendar date or listen now button for a listing of On-Demand Streams!
Latest Shows
SEX STRIKE? Alyssa Milano has called for women to withhold sex following the passage of Georgia's so-called "heartbeat" bill, further tightening restrictions on abortion which was signed by Governor Brian Kemp on Tuesday, May 7th. The bill is scheduled to come into effect on January 1, 2020. Do you agree with this method of protest? Tom lays out his position.
Here's an article Tom used to prepare for this episode.
What's your opinion? Tom wants to know: tom@blowmeuptom.com.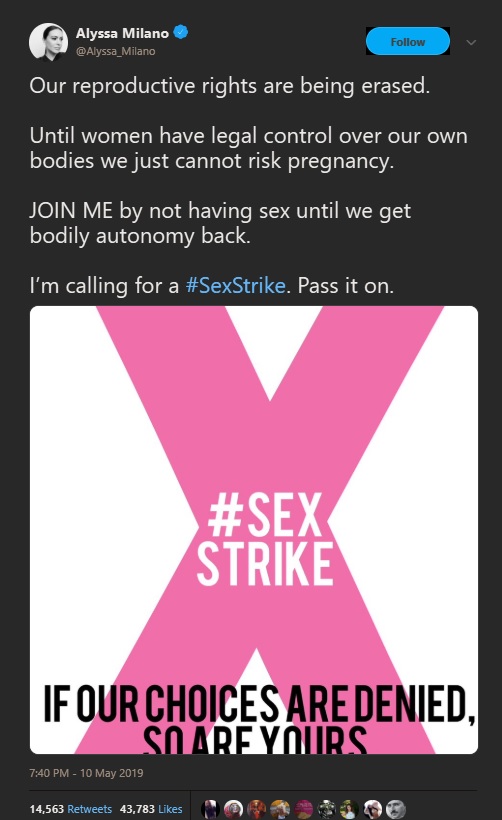 UBER AND LYFT DRIVERS WENT OUT ON STRIKE: DO YOU CARE? They want higher wages and benefits. They're complaining about the costs of insurance and gas and vehicle maintenance. So some of them refused to come to work. Did it make any difference? Or do we just love cheap rides at any cost? Tom's dad was a union guy. His reaction may surprise you!
What do you think? Write Tom directly: tom@blowmeuptom.com.
TRAVEL DAY Tom wraps up his trip to New York City with a brief review. How did it go? Now, back to LA!
Write Tom directly: tom@blowmeuptom.com.
POOR SHAMING: WHAT IS IT AND IS IT WRONG? Chase Bank got a ton of blowback for a tweet in which they offered advice to people with "low bank balances" on how to save more money. So they apologized. But wait: is that really wrong? Is shaming the poor wrong?
Here is the article that Tom refers to in this episode.
Got a money question or your own take on this topic? Write Tom directly: tom@blowmeuptom.com.
A MEASLES EPIDEMIC? MEASLES? IN 2019? It appears that a few too many people took the word of renowned scientist, Jenny McCarthy, and stopped vaccinating their kids against measles. And now we're paying for it! Should we stop unvaccinated people from being in schools and other public places. What should we do about those who resist vaccination? Tom is angry!
What do you think? Write Tom: tom@blowmeuptom.com.
PART 2 OF THE AMAZING 1982 PHOENIX CRANK CALL TAPE we promised you a Part 2, and here it is! More Swap Shop (including a weekend edition of Swap Shop with a different host who hadn't heard our greatest hits before!). An embarrassing call to a host on a slick station. Hear Tom and Howard slide the F word onto another slick station in such a way that the host didn't even know it was happening. And, Jonathon Brandmeier falls for Tom again and puts him on absolutely live for a second time in just 48 hours!
Got an idea for an upcoming episode? Tom's all ears: tom@blowmeuptom.com.
CRANK CALLS CIRCA 1982 Six months before Howard Stern became a superstar on WNBC/New York and a full 12 years before The Jerky Boys released their first album, Tom Leykis and his pal Howard Hoffman made and recorded hundreds of prank phone calls to unsuspecting radio hosts in Phoenix, Arizona. This collection has never been aired on radio or on Tom's live stream (although it has been played at dozens of parties). Many of these Phoenix call-in shows had no 7-second delays, though some actually did. These calls are often funnier than any radio show though, as you'll hear, Tom could never, ever play them on the radio. This tape was just unearthed at Tom's home in the Hollywood Hills. 
Pages