On-Demand Stream Library
ALERT: Please click the calendar date or listen now button for a listing of On-Demand Streams!
Latest Shows
WHY IS PROSTITUTION STILL ILLEGAL? Or, for that matter, pornography or S&M or any other kind of sex work? And what's being done about it? Could legalizing these kinds of professions make society better or make women safer? Find out from Tom's guest, sex worker and activist Kaytlin Bailey, communications director of the organization Decriminalizing Sex Work. Hear about Robert Kraft, Jeffrey Epstein, and more!
The website for Decriminalizing Sex Work is www.dswork.org.
Where do you stand? Tell Tom: tom@blowmeuptom.com.
TOM'S FAVORITE MUTUAL FUNDS FOR 2020 Gold and Silver-rated funds Tom trusts in the new year. Things he's avoiding. What about dividends and real estate? It's all here!
Here's a very useful article on 2020 from Barron's that Tom used to prepare for this episode. IMPORTANT: don't make any investments into any Vanguard funds mentioned until 12/17/19 once capital gains have all been distributed.
Here is Tom's total of dividends and interest for 2019 (as of 12/15/2019):

Questions? Agree or disagree? Click and tell Tom: tom@blowmeuptom.com.
PELOTON UPROAR Social media has been in a tizzy about a holiday TV commercial for the Peloton stationary bike. What's the fuss all about? Tom breaks it down.
How do you feel about this Peloton ad? Before you answer, make sure you've seen the actual spot, posted below:
What do you think about this spot? Let Tom know: tom@blowmeuptom.com.
RALPH NADER talks with Tom in this exclusive interview about what's wrong with politics and politicians today and what you could be doing about it. Many of you have asked us to talk more about politics. Click and hear this iconic guest! Find out if you agree or disagree!
Click here to visit Ralph Nader's own website.
How do you feel about Ralph Nader? Tell Tom here: tom@blowmeuptom.com.
Get Ralph Nader's two current books:
HOLIDAYS: A GREAT TIME FOR SELF-REFLECTION Why does an unmarried atheist with no kids care so much about holidays like Thanksgiving and Christmas? Tom's answer may make all the difference for YOU!
What do you think? Write Tom now: tom@blowmeuptom.com.
TOM'S INFAMOUS, DISASTROUS FIRST "ORPHAN THANKSGIVING"  let Tom take you back in time to when he was 23, to when his dad stopped talking to him and to when he came up with the idea of a holiday dinner without the hassles of an actual family. It did not end well.

<-----This is where it happened: in a rent-controlled building on the second floor of 216 West 89th Street, at the corner of Broadway, on New York's Upper West Side.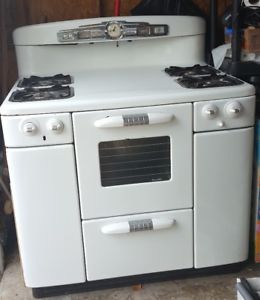 This looks exactly like the ancient apartment-style gas stove in which Tom made the turkey and into which everyone at his first Orphan Thanksgiving started to stick their grubby hands. ---------------------------------------->
THOSE POOR HOLLYWOOD ASSISTANTS HAVE TO WORK SO HARD! You have no idea how hard life is for all the talentless hacks who arrive in Los Angeles and want to get paid to become Darlene Love's or Downtown Julie Brown's personal assistants! And now some Hollywood producers and writers say they want to DO something about this travesty!
Here's the Los Angeles Times story that started it all.
What do you think! Share it with Tom: tom@blowmeuptom.com.
Pages