On-Demand Stream Library
ALERT: Please click the calendar date or listen now button for a listing of On-Demand Streams!
Latest Shows
FINAL EPISODE OF OUT OF THE WOODWORK and this one takes the cake! One of the ex-wives pops up from the past and you won't believe what she told Tom...and what she wants!
Would you like to hear more series like this one? Tell Tom: tom@blowmeuptom.com.
MAJOR LEAGUE BASEBALL WANTS TO DISSOLVE 42 MINOR LEAGUE TEAMS Why should we care? Ryan Keur, President of the Daytona Tortugas Florida State League baseball team tells us why. It's an issue that even got Senator Bernie Sanders to weigh in with the Commissioner of Baseball, Rob Manfred!
Read about why Senator Bernie Sanders cares about this issue.
Do you want Tom to be talking about issues like these? Or not? We aim to please: tom@blowmeuptom.com.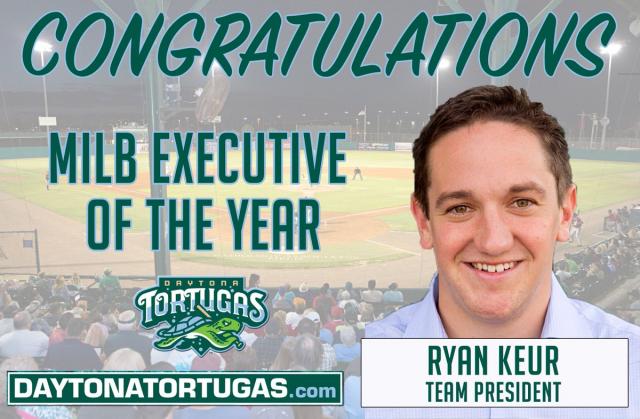 Ryan Keur, President of the Daytona Tortugas minor league baseball franchise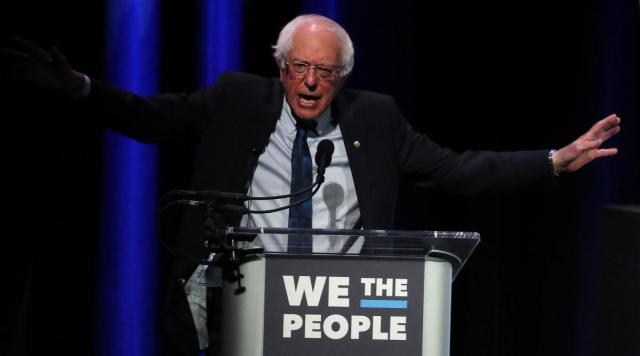 Senator Bernie Sanders
ANOTHER EPISODE OF OUT OF THE WOODWORK Hear about the chick who Tom dated in 2001 with whom he mutually agreed to break up due to her frequent explosions of temper. Suddenly, from out of the blue, she re-emerged from the past as if nothing ever happened! (Episode 4 out of 5.)
Did something like this ever happen to you? Tell Tom: tom@blowmeuptom.com.
DEAD POOL 2020 Tom's been doing it for years, and now's the time to get your entries in. Which celebrities will die in 2020? How many points did Tom get this past year? Who were his choices? Did anyone carry over onto this year's list? Find out now!
What are your Dead Pool 2020 picks? Tell us now: tom@blowmeuptom.com.
EPISODE 3 FROM OUT OF THE WOODWORK If you dated someone in the past, do you owe it to them to help them out or to help out their families when they're in trouble today? Find out what happened during the holiday season, when Tom started receiving text messages and then hospital selfies from someone he dated long ago.
Do you have a story like this? Spill it: tom@blowmeuptom.com.
MORE FROM OUT OF THE WOODWORK (2nd of 5 episodes) In this episode, hear about a woman Tom never actually slept with who keeps popping up.
Once a party girl with a Sunset Strip apartment, a rocking body, outrageous cleavage, a lengthy list of  "male friends" and an out-of-wedlock son, she is now older, more wrinkled and more desperate. Clearly a member of SAG! It's apparent that, although she once tried to pass herself off as one of those "born-again virgins" in search of marriage. Now, as her finances continue their decline, she becomes more shameless and needy....possibly to the extent that she would finally reveal her declining body now that no one else apparently wants to see it anymore.
Has this ever happened to you? Tell Tom all about it: tom@blowmeuptom.com.
CHRISTMAS IN THE BRONX/JEAN SHEPHERD'S RADIO VERSION OF A CHRISTMAS STORY  Here it is: Tom's annual Christmas gift to all the P1s! In the first two hours, Tom tells about his lifelong relationship with the Christmas holiday. Then, Tom introduces you to his broadcasting idol growing up, Jean Shepherd, creator of the characters in the classic holiday film A Christmas Story.
You've probably seen A Christmas Story, but did you know that it began as a story told on the radio when Tom was a kid? Hear the story of Ralphie, his brother Randy, and the Red Ryder BB gun as it was originally told by one of America's all-time great storytellers...and Tom's biggest influence in his style of storytelling. An exact, unedited recording of the original aircheck from WOR/New York just as Tom heard it under the covers on the night of Christmas Eve! We recommend listening late at night, under your tree or under the covers, for the full effect. 
NOTE: Super Premium subscribers will hear the original WOR commercials from the late 60s for the sake of authenticity on the Jean Shepherd segment. No paid commercials from The New Normal LLC can be heard here.
COMING OUT OF THE WOODWORK Most people spend their Christmas season waiting for the Big Man to come down their chimney. But you won't believe what came out of the woodwork for Tom during the holiday season!
A whole new perspective of Christmas but from the dark side! Here's the first of five soon-to-be-classic holiday episodes that could be some of our best this year!
Pages