On-Demand Stream Library
ALERT: Please click the calendar date or listen now button for a listing of On-Demand Streams!
Latest Shows
WHAT WILL ULTIMATELY HAPPEN TO DONALD TRUMP? If you don't like Tom's political opinions or you don't like hearing him talk about politics, be sure to skip this episode of the podcast in which Tom tells you what's in for Donald Trump. He knows.
Here's the article Tom refers to in this episode: Here's everyone who has been charged and convicted in Mueller's Russia probe so far.
If you have comments or questions on or if you have issues with what Tom has to say in this episode, send your threats and trolling comments directly: tom@blowmeuptom.com.
WHY BAN ONE CHRISTMAS SONG AND NOT ANOTHER? a radio station in Cleveland says it has banned the holiday favorite song, Baby, It's Cold Outside because, it says, it has received complaints about the song in light of the so-called #MeToo movement. But is that the only potentially "offensive" Christmas song? Listen and decide for yourself!
Here is an article Tom used to prepare for this episode: 'Baby It's Cold Outside' pulled from Cleveland radio station amid #MeToo movement.
Baby, It's Cold Outside first appeared in the 1949 MGM film Neptune's Daughter where it was performed by two couples, one played by Esther Williams and Ricardo Montalbán, and the other played by Betty Garrett and, of all people, comedian Red Skelton, and in their version, the roles of the predator and the pressured are reversed! This song won the Academy Award for Best Song in 1949. Take a look at the original movie clip and pay attention to the lyrics as well.
On the other hand, Santa Baby was originally recorded by Eartha Kitt with Henri René and his orchestra in July 1953. Take a listen to the song and its lyrics here. If Baby, It's Cold Outside should be banned from being played on radio, shouldn't Santa Baby also be banned?
Send your comments directly to tom@blowmeuptom.com.
MONEY for the first time, just for our subscribers, Tom reveals the names of many of the specific stocks that are paying him all those delicious dividends. Do you want to know which stocks will allow Tom to clear over $220,000 in dividends in 2018? Only our subscribers will know these names!
Got questions about money? Send them directly to Tom at tom@blowmeuptom.com.
LEYKIS 101 a down-on-his-luck actor spends seven years donating to sperm banks. Later, he finds out he's the biological father of over 20 kids. And he's happy about that? Also, what do you do with chicks you meet in pairs or in packs? Your Professor spells it out.
Here's the story Tom to which refers in this episode.
Send questions and comments directly to Your Professor by clicking here: tom@blowmeuptom.com
MONEY what is "shorting" stocks or "shorting" the stock market? Can you do that? SHOULD YOU do that?  How do you ask for a raise? How do you know how much to ask for? Tom answers your emailed questions about that and more!
Here's the 2015 article Tom references in this episode.
To get those delicious high-yielding money market funds from The Vanguard Group, click here.
Post your comments below but don't post your questions here. Click here to send your money questions directly to Tom!
TOM'S INFAMOUS, DISASTROUS FIRST "ORPHAN THANKSGIVING"  let Tom take you back in time to when he was 23, to when his dad stopped talking to him and to when he came up with the idea of a holiday dinner without the hassles of an actual family. It did not end well.

<-----This is where it happened: in a rent-controlled building on the second floor of 216 West 89th Street, at the corner of Broadway, on New York's Upper West Side.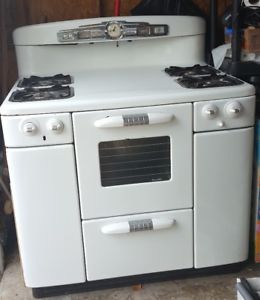 This looks exactly like the ancient apartment-style gas stove in which Tom made the turkey and into which everyone at his first Orphan Thanksgiving started to stick their grubby hands. ---------------------------------------->
Pages