Tom Talks
Tom Talks
WHAT IF YOUR WILDEST FANTASY TURNED INTO YOUR WORST NIGHTMARE? That's what happened to a friend of Tom's, a Howard Stern listener who lived vicariously through Howard's show. Find out what it's like to live your dream...and then to pay the price!
Has this ever happened to you? Tell Tom: tom@blowmeuptom.com. 
IT'S BEEN A YEAR! Tom looks back on what life has been like doing a podcast instead of a live stream or a live radio call-in show, talks about what he's loving about it and what he misses, and he looks ahead at what might be in store for the future. (Aren't you curious?)
Let Tom know what you think: tom@blowmeuptom.com.
"MY BOSS DOESN'T APPRECIATE ME!" Why DOESN'T your boss appreciate you? What will it take to make him love you? Why don't you get the reassurance and the encouragement you feel you need? Tom has plenty of experience in this area! Find out who is the only person who can tell you when you've done a great job. (It's not who you think!) Find out also why your career is stuck in neutral and how to get it into overdrive!
OTHER PEOPLE'S RESPONSIBILITIES Join Tom in an episode direct from a ridge on his 20-acre compound. How many losers and deadbeats are you expected to support by family, friends and girlfriends or wives? Hear Tom look around at all the amazing things he was able to have by not taking on the responsibilities of others!
Agree or disagree? Tell us: tom@blowmeuptom.com.
See what Tom is looking at! This is the ridge on Tom's ranch where he produced this episode: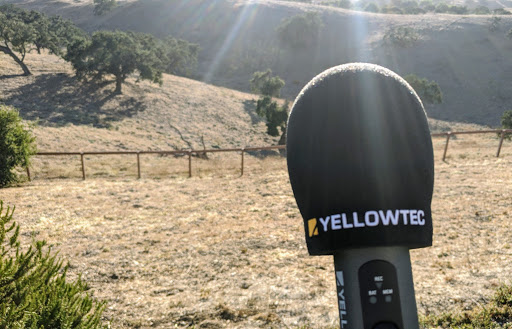 HOW "WOKE" IS GEN Z REALLY? So-called Gen Zs are usually labeled as healthy, socially conscious, lovers of Bernie Sanders and socialism, haters of capitalism and big companies. Yet a list of this demographic group's "favorite brands" indicates that they're more like the adults of the 50s than they'd like to think. (Do they ever wonder from where KFC and Doritos are "sourced"?)
Here is the list of Gen Zs 100 favorite brands. Show us the social consciousness!
Tell Tom what you think: tom@blowmeuptom.com.
Here are the health-oriented ingredients in a Butterfinger, the 83rd most-admired brand of "woke" Gen Zs:

WHY IS EVERYBODY SO BROKE? You hear it everywhere: people saying that they can't afford to go to college...they can't afford to buy a starter home...they can't afford to pay their bills. But with unemployment so low and the economy doing well, how can that possibly be? Tom knows. Click and listen...if you can handle the truth! Another extra-long episode!
Here is the story that Tom referenced on this episode.
Agree or disagree? Let Tom hear it: tom@blowmeuptom.com.
DIRECT FROM FACEBOOK JAIL! Tom's been a bad boy again, apparently. And so he's begun a 30-day suspension from Facebook. Find out exactly what Tom said to earn this suspension. Also, get new insight as to why our podcast lives behind a paywall. Why can't Tom be found on iTunes? Why no YouTube channel? Why no live video on Instagram or Periscope? All of your questions are answered here!
What do you think? Write tom@blowmeuptom.com.
Pages