On-Demand Stream Library
ALERT: Please click the calendar date or listen now button for a listing of On-Demand Streams!
Latest Shows
RUSH LIMBAUGH'S LUNG CANCER DIAGNOSIS Tom has a complicated history with and complex feelings about fellow talk radio personality Rush Limbaugh. Hear some things you never knew about Rush and Tom, Tom's reaction to Rush's cancer diagnosis, and find out why it's hard for him to feel badly for Rush.
Here is the song (along with others of its kind) that KFI Radio used to play ad infinitum before Tom Leykis and Rush Limbaugh were heard in tandem in Los Angeles radio beginning in 1988: KFI had about one percent of the Southern California radio audience at that time.
Are Tom's feelings about Rush justified? Let him know: tom@blowmeuptom.com.
PEOPLE WHO KEEP BRINGING UP THE RAPE ALLEGATION AGAINST KOBE BRYANT So many of us continue to feel the pain of Kobe Bryant's untimely death. But some people just can't stop bringing up the 2003 sexual assault allegation that followed Kobe ever since. Can we just feel bad about Kobe's death without this never-proven allegation rearing its ugly head?
Tell us how you feel about Kobe Bryant's legacy: tom@blowmeuptom.com.
OUR LISTENERS REACT TO THE DEATH OF KOBE BRYANT Our listener reactions to Kobe's death are all over the map and some will, frankly, offend Kobe fans and basic human decency. But we don't believe in censorship, so it's all here, the reverent, the irreverent, even the musical. Click to hear what our listeners had to say about the tragic death of Kobe Bryant.
A short, bonus episode that's nothing like the previous episode.
If you are easily offended, please don't press the play button! Skip over this episode and wait for the next!
THE LOSS OF KOBE BRYANT Kobe Bryant was more than the greatest basketball player of all time. Much more. This episode is ad free for all subscribers.
Share your thoughts about Kobe right here: tom@blowmeuptom.com.
"MOMCATIONS" Mothers, single and otherwise, can't stop whining about their need to get away from the parental responsibilities they once begged for. They also can't stop blaming men for not helping out more with the children they bullied us into having with them.
It all started with this article in The Washington Post.
Do you feel sorry for all those "poor moms"? Let's hear about it: tom@blowmeuptom.com.
IT"S CREDIT CARD CASH REBATE TIME! The numbers are in (see below), and for 2019, Tom is about to scoop up over $2,500 in cold hard cash just for using (and for responsibly managing) two specific credit cards. Hear step-by-step how Tom does this every year and how this kind of credit card usage can actually improve your credit score. (Dave Ramsey would hate this!)
Questions? Fire away: tom@blowmeuptom.com.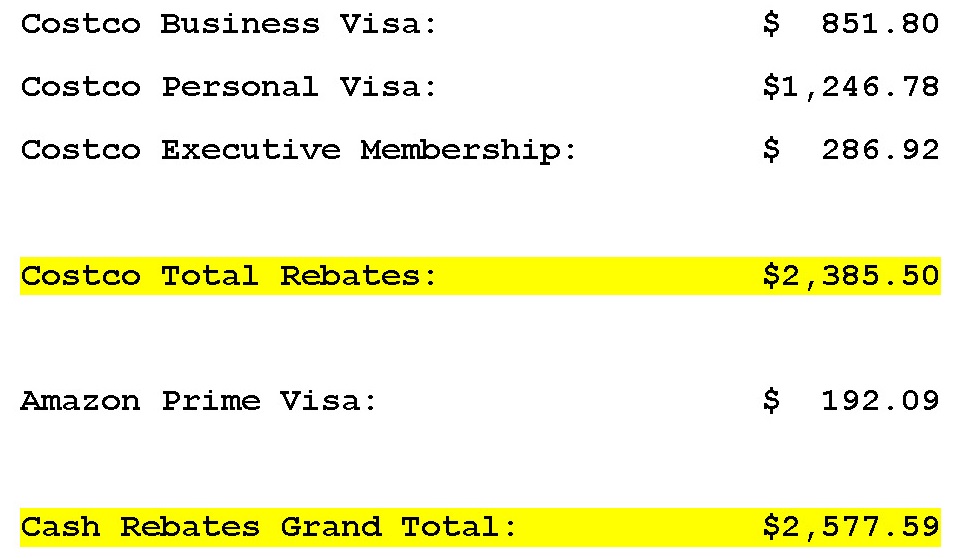 THIS GROUP OF REPUBLICANS IS PUSHING TO OUST TRUMP Tom talks to Reed Galen, one of the founders of the Lincoln Project, a super PAC created by George Conway (husband of Kellyanne Conway), along with political strategists Steve Schmidt & John Weaver and media consultant Rick Wilson.
WARNING: this episode contains a discussion of politics. If you don't like politics, or if you just don't like Tom's political opinions, don't torture yourself. Just don't press the play button on this episode!
GEORGE CONWAY, OTHER REPUBLICANS DECLARE 'WE ARE REPUBLICANS,' ANNOUNCE LINCOLN PROJECT TO 'DEFEAT TRUMPISM'
Do you want to hear more episodes like this? Would you prefer that Tom never discuss politics? Let him know: tom@blowmeuptom.com.
"WHY I LOVE MONEY...AND YOU SHOULD TOO!" There are an awful lot of people these days who have a problem with money. They don't like corporations or people with money or the trappings of money. They think money should be given away rather than earned, taxed from the pockets of rich people who've earned their money and put into the pockets of those who haven't.
Tom's not ashamed to say that he LOVES money! In fact, Tom wants to have as much money as he can possibly get. Find out why!
This article from the New York Daily News called Rich people live healthy lives nearly a decade longer than poor people, new study says is what started it all.
In this episode, Tom talks about this piece from Vice about the two homeless moms in Oakland who took over and squatted in an unoccupied property with their kids.
Tom mentioned a book he swears by called The Millionaire Next Door. He considers this book to be like his own life story!
Do you love money? Write Tom and tell him why or why not: tom@blowmeuptom.com.
Pages