Tom Talks
Tom Talks
CHRISTMAS IN THE BRONX/JEAN SHEPHERD'S RADIO VERSION OF A CHRISTMAS STORY  Here it is: Tom's annual Christmas gift to all the P1s! In the first two hours, Tom tells about his lifelong relationship with the Christmas holiday. Then, Tom introduces you to his broadcasting idol growing up, Jean Shepherd, creator of the characters in the classic holiday film A Christmas Story.
You've probably seen A Christmas Story, but did you know that it began as a story told on the radio when Tom was a kid? Hear the story of Ralphie, his brother Randy, and the Red Ryder BB gun as it was originally told by one of America's all-time great storytellers...and Tom's biggest influence in his style of storytelling. An exact, unedited recording of the original aircheck from WOR/New York just as Tom heard it under the covers on the night of Christmas Eve! We recommend listening late at night, under your tree or under the covers, for the full effect. 
NOTE: Super Premium subscribers will hear the original WOR commercials from the late 60s for the sake of authenticity on the Jean Shepherd segment. No paid commercials from The New Normal LLC can be heard here.
COMING OUT OF THE WOODWORK Most people spend their Christmas season waiting for the Big Man to come down their chimney. But you won't believe what came out of the woodwork for Tom during the holiday season!
A whole new perspective of Christmas but from the dark side! Here's the first of five soon-to-be-classic holiday episodes that could be some of our best this year!
HOLIDAYS: A GREAT TIME FOR SELF-REFLECTION Why does an unmarried atheist with no kids care so much about holidays like Thanksgiving and Christmas? Tom's answer may make all the difference for YOU!
What do you think? Write Tom now: tom@blowmeuptom.com.
TOM'S INFAMOUS, DISASTROUS FIRST "ORPHAN THANKSGIVING"  let Tom take you back in time to when he was 23, to when his dad stopped talking to him and to when he came up with the idea of a holiday dinner without the hassles of an actual family. It did not end well.

<-----This is where it happened: in a rent-controlled building on the second floor of 216 West 89th Street, at the corner of Broadway, on New York's Upper West Side.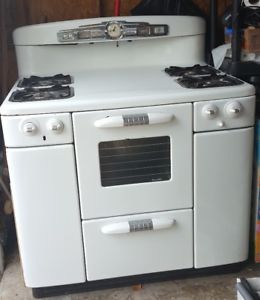 This looks exactly like the ancient apartment-style gas stove in which Tom made the turkey and into which everyone at his first Orphan Thanksgiving started to stick their grubby hands. ---------------------------------------->
SINGLE MOTHERS: WHY MEN SHOULD AVOID THEM AT ALL COSTS We've seen many recent stories regarding single mothers, especially about the mass shooters who grew up without dads around. Time for some reminders about why single mothers are to be avoided resolutely when looking for sex or (god forbid) a relationship!
What do you think about single mothers? Tell Tom now: tom@blowmeuptom.com.
WHAT IF YOUR WILDEST FANTASY TURNED INTO YOUR WORST NIGHTMARE? That's what happened to a friend of Tom's, a Howard Stern listener who lived vicariously through Howard's show. Find out what it's like to live your dream...and then to pay the price!
Has this ever happened to you? Tell Tom: tom@blowmeuptom.com. 
IT'S BEEN A YEAR! Tom looks back on what life has been like doing a podcast instead of a live stream or a live radio call-in show, talks about what he's loving about it and what he misses, and he looks ahead at what might be in store for the future. (Aren't you curious?)
Let Tom know what you think: tom@blowmeuptom.com.
"MY BOSS DOESN'T APPRECIATE ME!" Why DOESN'T your boss appreciate you? What will it take to make him love you? Why don't you get the reassurance and the encouragement you feel you need? Tom has plenty of experience in this area! Find out who is the only person who can tell you when you've done a great job. (It's not who you think!) Find out also why your career is stuck in neutral and how to get it into overdrive!
OTHER PEOPLE'S RESPONSIBILITIES Join Tom in an episode direct from a ridge on his 20-acre compound. How many losers and deadbeats are you expected to support by family, friends and girlfriends or wives? Hear Tom look around at all the amazing things he was able to have by not taking on the responsibilities of others!
Agree or disagree? Tell us: tom@blowmeuptom.com.
See what Tom is looking at! This is the ridge on Tom's ranch where he produced this episode: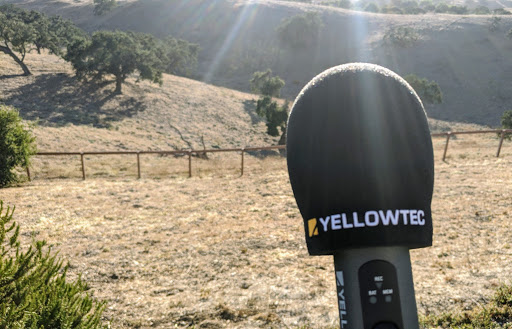 Pages