TOM GETS INTO IT WITH RACIST AND TRUMP-SUPPORTING NEIGHBORS Tom needed some brush clearance at the ranch. But all it took was one post on a local Facebook page looking for a new rancher with a herd of cattle that needs to graze. Tom just had a few simple rules that person would have to follow. Then, all hell broke loose!

Here is Tom's Facebook post: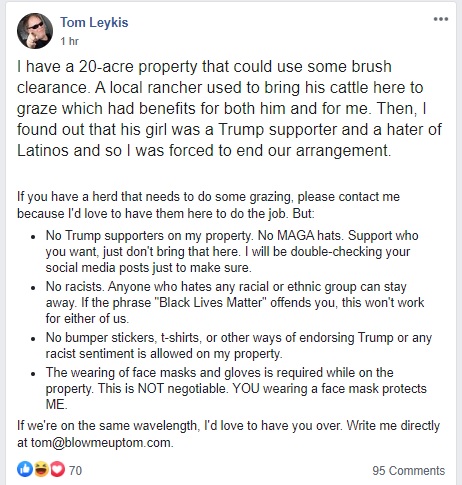 WARNING: if you're a Trump supporter or a racist, you might want to skip this episode rather than crying about it here later. You've been warned.
Do you agree with the racists? Or do you agree with Tom? Tell Tom now: tom@blowmeuptom.com.