DO YOU HAVE A RIGHT TO KNOW IF TOM IS YOUR FATHER? Tom says, emphatically, "NO!" Ancestry.com has been sold to private equity group Blackstone. Who knows what they'll do with all that genetic information? One thing's for sure: don't knock on Tom's door!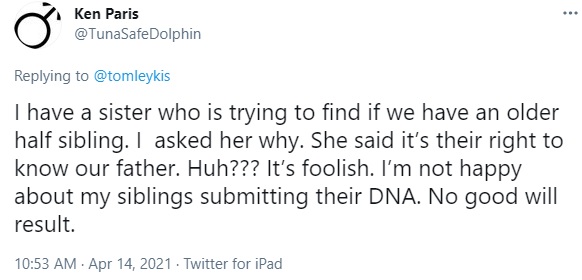 It all started with this tweet.
Why spend billions for Ancestry's DNA data if you don't plan to use it?
Your thoughts? Write Tom: tom@blowmeuptom.com. Unless you think Tom is your dad.