HERMAN CAIN: "YOU REAP WHAT YOU SOW" Herman Cain, the one-time Republican candidate for president, has died following his mask-free visit to Donald Trump's recent campaign visit to Tulsa. Are you sad? Tom's not!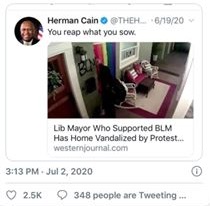 Tom calls this tweet "the very definition of irony."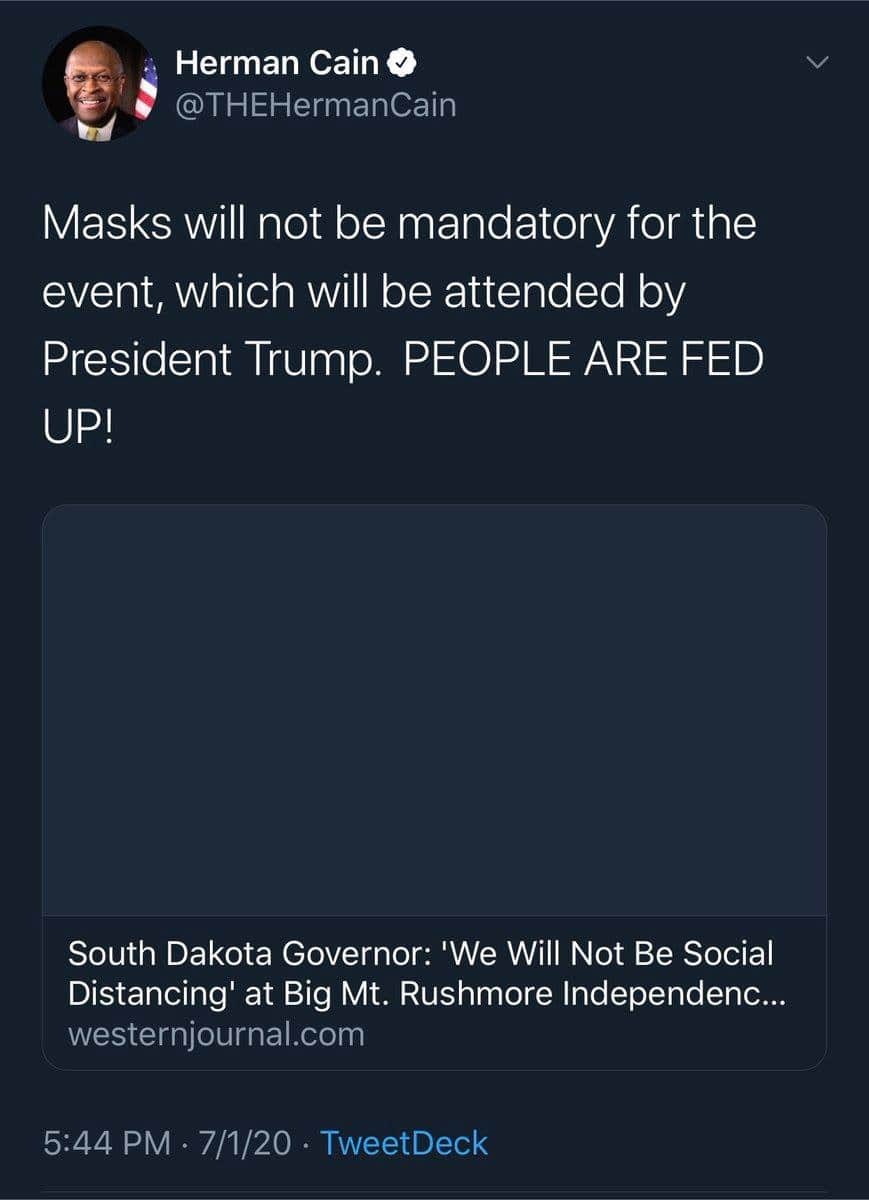 Tom says that "masks won't be mandatory where Herman Cain is going!"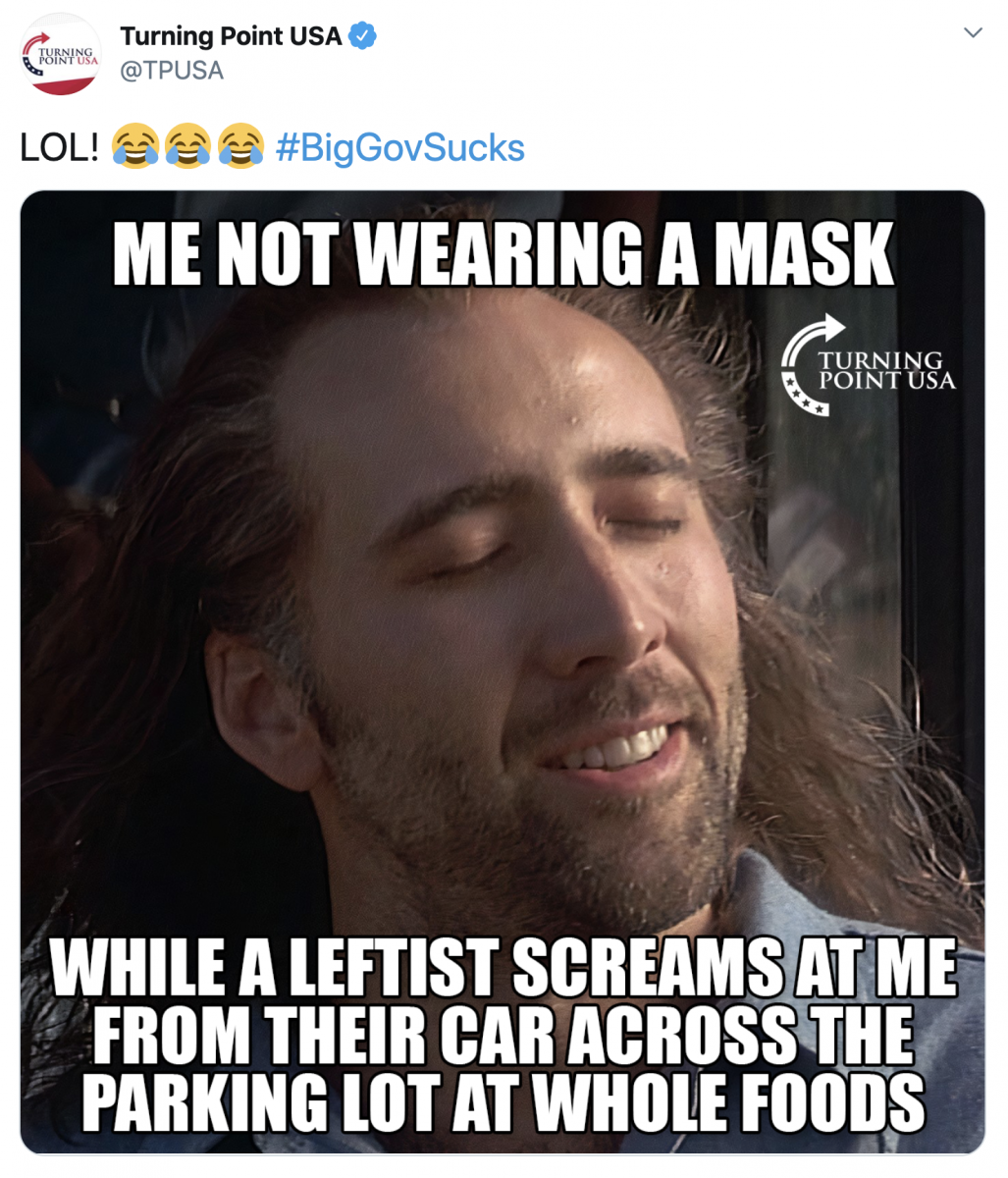 This tweet mysteriously disappeared after the guy behind it, Bill Montgomery, died of COVID-19.
Do you agree with Tom about Herman Cain or disagree? Tell him: tom@blowmeuptom.com.