72 BLACK BUSINESS EXECUTIVES TAKE A STAND ON VOTER SUPPRESSION In a recent 2-page ad in The New York Times, 72 Black executives of major corporations put their signatures stating their clear, point blank opposition to voter suppression laws being passed in states such as Georgia.
Professor Jeffrey Sonnenfeld, senior Associate Dean for Leadership studies an Lester Crown Professor of Leadership Practice for the Yale School of Management tells Tom what it's all about.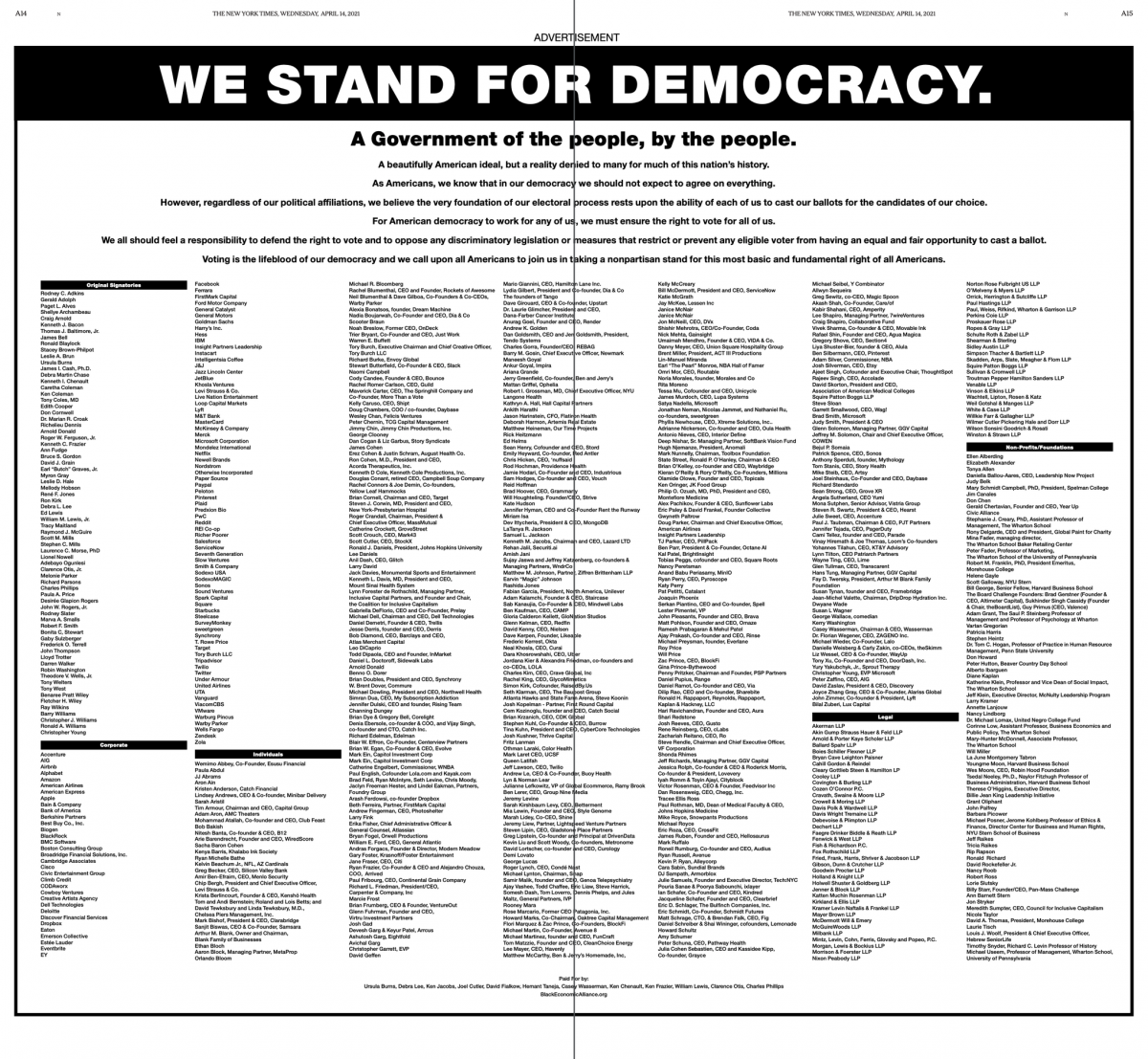 72 Black business executives of major American corporations signed onto this ad in The New York Times opposing laws curtailing voting rights and suppressing Black voter participation.
72 Black executives sign letter urging corporate America to stand against voter suppression
Black Executives Call on Corporations to Fight Restrictive Voting Laws
The C.E.O.s Who Didn't Sign a Big Defense of Voting Rights
What we learned from the first major FEC deadline after the insurrection
The GOP-Big Business Divorce Goes Deeper Than You Think
What do you think? Write Tom: tom@blowmeuptom.com.