On-Demand Stream Library
ALERT: Please click the calendar date or listen now button for a listing of On-Demand Streams!
Latest Shows
HOLIDAYS: A GREAT TIME FOR SELF-REFLECTION Why does an unmarried atheist with no kids care so much about holidays like Thanksgiving and Christmas? Tom's answer may make all the difference for YOU!
What do you think? Write Tom now: tom@blowmeuptom.com.
TOM'S INFAMOUS, DISASTROUS FIRST "ORPHAN THANKSGIVING"  let Tom take you back in time to when he was 23, to when his dad stopped talking to him and to when he came up with the idea of a holiday dinner without the hassles of an actual family. It did not end well.

<-----This is where it happened: in a rent-controlled building on the second floor of 216 West 89th Street, at the corner of Broadway, on New York's Upper West Side.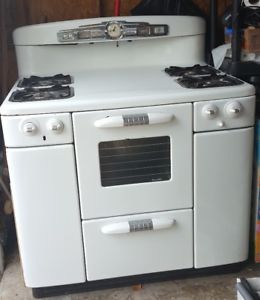 This looks exactly like the ancient apartment-style gas stove in which Tom made the turkey and into which everyone at his first Orphan Thanksgiving started to stick their grubby hands. ---------------------------------------->
THOSE POOR HOLLYWOOD ASSISTANTS HAVE TO WORK SO HARD! You have no idea how hard life is for all the talentless hacks who arrive in Los Angeles and want to get paid to become Darlene Love's or Downtown Julie Brown's personal assistants! And now some Hollywood producers and writers say they want to DO something about this travesty!
Here's the Los Angeles Times story that started it all.
What do you think! Share it with Tom: tom@blowmeuptom.com.
SINGLE MOTHERS: WHY MEN SHOULD AVOID THEM AT ALL COSTS We've seen many recent stories regarding single mothers, especially about the mass shooters who grew up without dads around. Time for some reminders about why single mothers are to be avoided resolutely when looking for sex or (god forbid) a relationship!
What do you think about single mothers? Tell Tom now: tom@blowmeuptom.com.
SCHOOL SHOOTINGS AND "TOXIC MASCULINITY" Another school shooting, this time, north of Los Angeles. And more searching for answers. Here's what a woman on Twitter wrote:

Do you agree? Find out what Tom thinks!
Agree or disagree? Click here to let Tom know: tom@blowmeuptom.com.
ARE YOU READY FOR THE 2020 RECESSION? Time to get ready! Tom to the rescue with a list of tips and tricks to cut costs and get ready for the upcoming sluggish economy...whenever it gets here!
Here's the Wall Street Journal article that started it all.
Got questions? Agree or disagree? Tell Tom now: tom@blowmeuptom.com.
WHAT IF YOUR WILDEST FANTASY TURNED INTO YOUR WORST NIGHTMARE? That's what happened to a friend of Tom's, a Howard Stern listener who lived vicariously through Howard's show. Find out what it's like to live your dream...and then to pay the price!
Has this ever happened to you? Tell Tom: tom@blowmeuptom.com. 
Pages