TOM CANCELS HIS ANNUAL ORPHAN THANKSGIVING Despite his various ups and downs, Tom's been doing it since that infamous first Orphan Thanksgiving in 1979 in New York City. But he finally ran up against a foe bigger than any: COVID-19.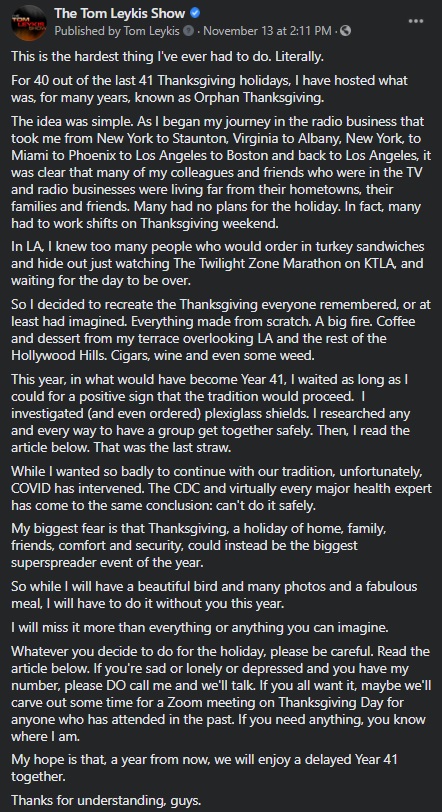 The original Facebook post Tom sent his friends announcing his 2020 cancellation.
Here's the story referenced above that finally convinced Tom to give up on trying to stage his annual Orphan Thanksgiving event for 2020.
CDC Guidelines for Holiday Celebrations and Small Gatherings
What's your take? Tell Tom: tom@blowmeuptom.com.