WHAT DO WE DO WITH OUR MONEY NOW? The S&P 500 is now up over 38% since the low of March 23rd. Do we go with the flow? What will happen to the economy next? We're "reopening", aren't we? Will the stimulus payments and extended unemployment continue?  Tom's made so many accurate predictions in the past. You can't afford to miss this episode!

'You should be nervous!'—legendary money manager slashes stock market exposure from 55% to 25%
Don't Get Too Comfortable: The Next Wave Is Coming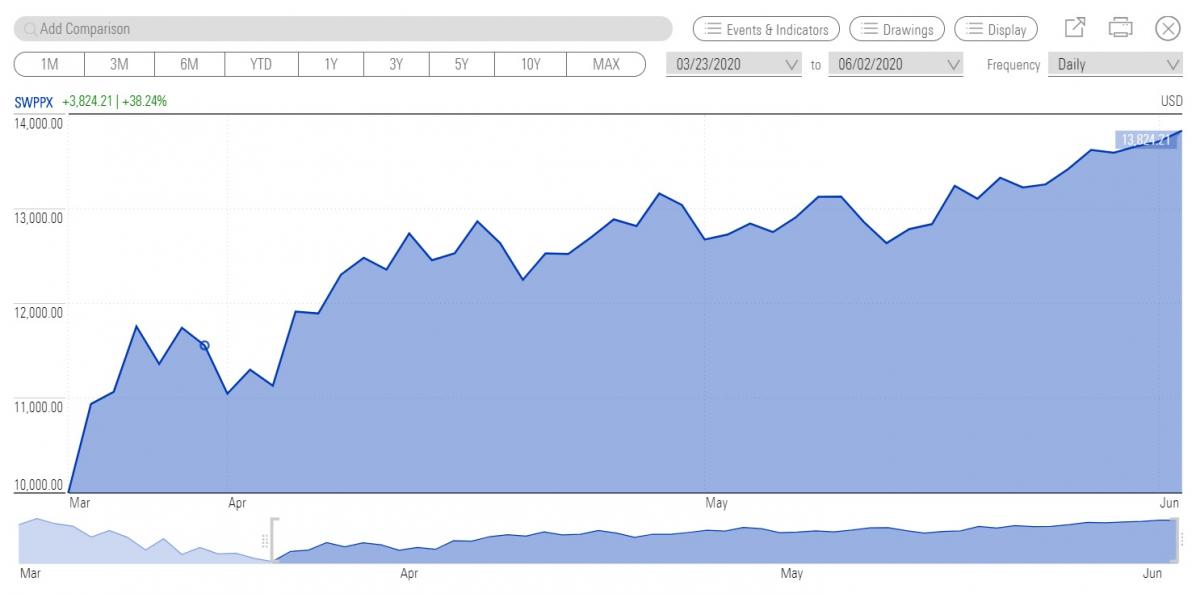 S&P 500 index since March 23, 2020
Which way will the economy and your money go? Tell Tom now: tom@blowmeuptom.com.