AUNT JEMIMA TO VANISH; UNCLE BEN SOON TO FOLLOW The death of George Floyd will now result in the death of longtime fictional product spokesperson Aunt Jemima and, soon possibly, Uncle Ben of "converted rice" fame as well. So many of us are justifiably sad about the deaths of George Floyd and Rayshard Brooks, but will the demise of Aunt Jemima, Uncle Ben, and Sambo's Restaurants make any difference? 
From The New York Times: Uncle Ben, Board Chairman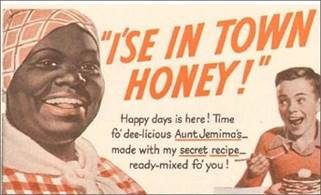 Fictional character Aunt Jemima in her prime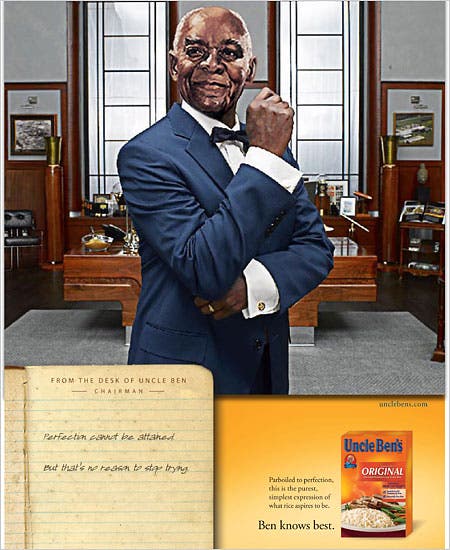 Uncle Ben upon his "promotion" to "CEO of Uncle Ben's" in 2006
Are you happy to see Aunt Jemima and Uncle Ben hit the road? Tell Tom now: tom@blowmeuptom.com.