TOM SITS DOWN WITH THE GRIM REAPER When Tom saw The Grim Reaper, cudgel in hand, walking Florida beaches warning of the dangers of reopening the beaches too soon, he just had to find out more. Meet Daniel Uhlfelder, a Florida lawyer and campaigner for public beach access. His campaign has captured the imaginations of thousands of supporters and the ire of Florida's governor!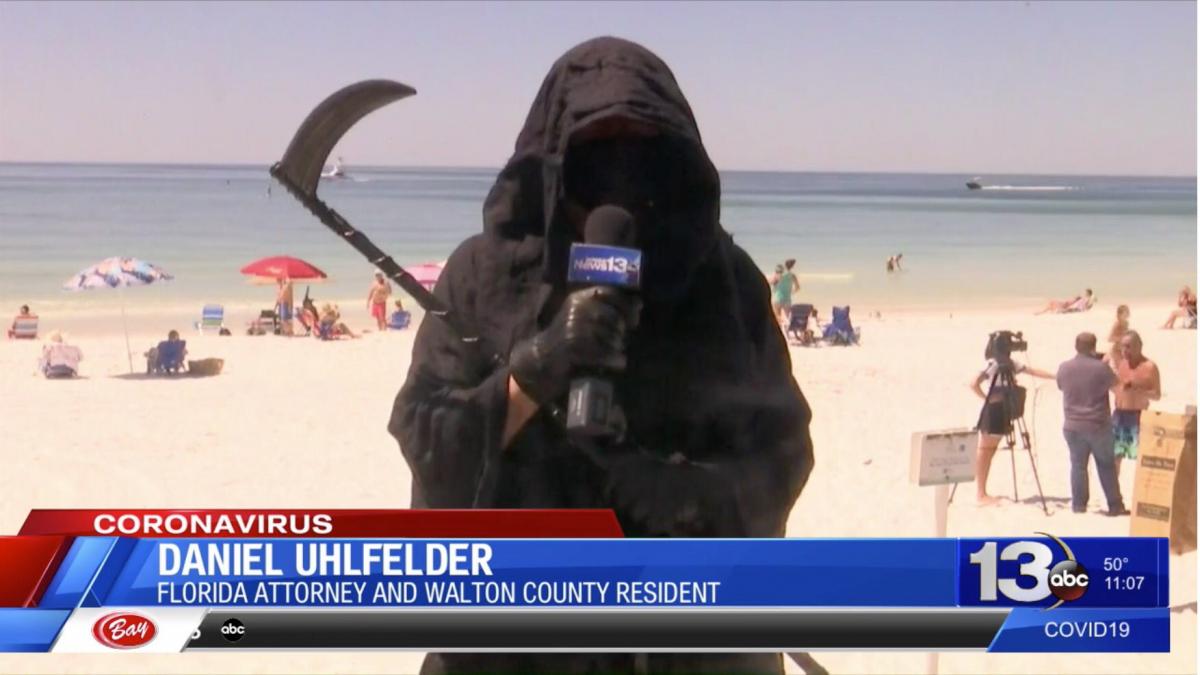 Read all about Daniel Uhlfelder as The Grim Reaper.
Follow Daniel Uhlfelder on Twitter.
Call Daniel at (850) 534-0246.
Should beaches anywhere in America be opening so soon? Tell Tom what you think: tom@blowmeuptom.com.