Daily Show
Daily Show
HARVEY WEINSTEIN: NOT GUILTY? Tom talks to men's rights advocate Paul Elam of A Voice For Men. He'll tell us why he believes that disgraced former Hollywood mogul Harvey Weinstein is not guilty! Why convicted felon Bill Cosby was railroaded! And, hear why Paul believes that the #MeToo movement has damaged American men.
Email your comments and any questions to tom@blowmeuptom.com.
ARE UNMARRIED GUYS AS HAPPY AS YOUR MOM SAYS? Science proves Your Professor right once again. Apparently, unmarried guys aren't as pathetic as women's magazines and TV shows make us out to be. But the blogger Tom talks about here still uses outrageously offensive language to describe those of us smart enough not to sign the papers.
This is the piece Tom is talking about.
Write Tom with your questions and feedback at tom@blowmeuptom.com.
FEAR OF FAILURE are you afraid to leave your comfort zone? Turn out the lights, sit back and enjoy your favorite glass of wine (Tom did! See below.) and hear why failure is a good thing!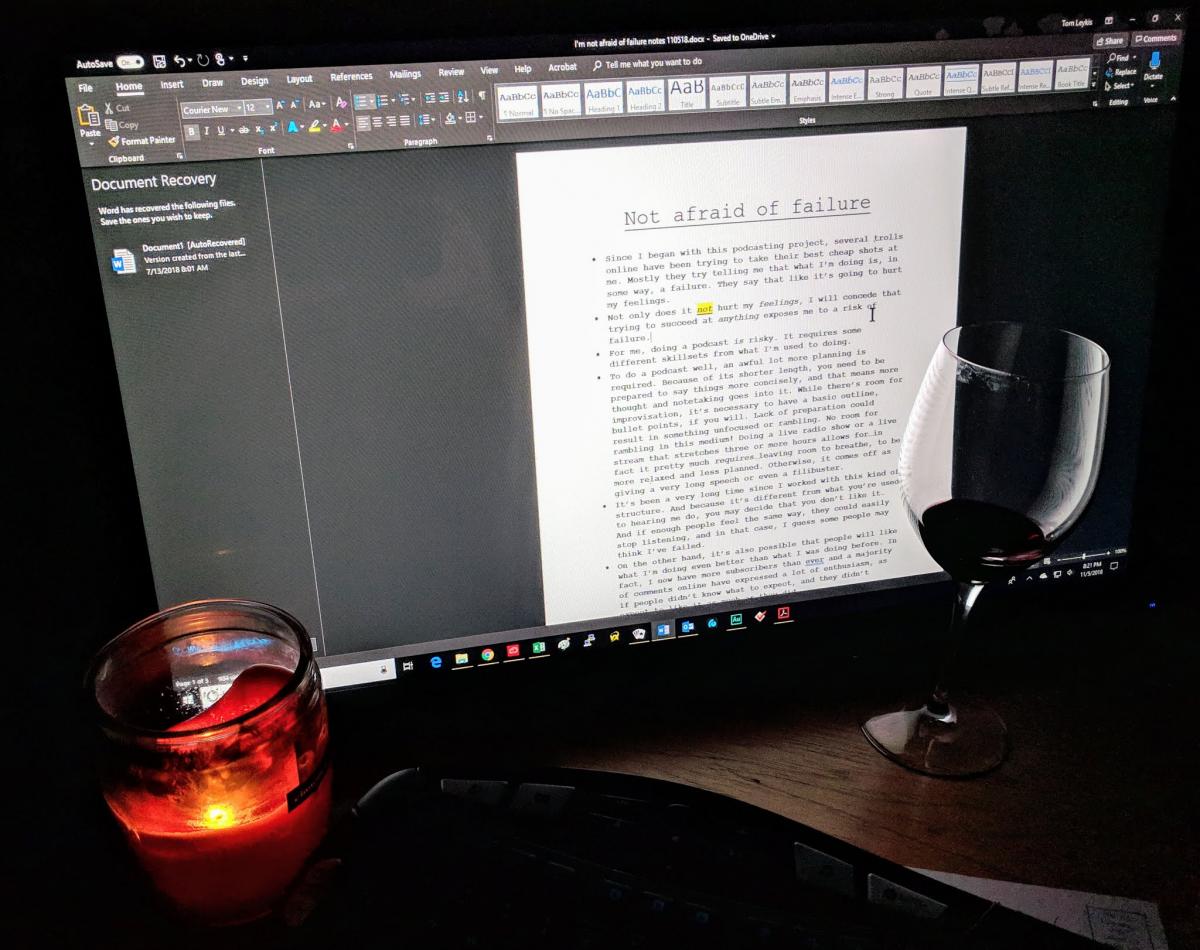 Send your feedback to tom@blowmeuptom.com.
MY TEAM LOST! Angelenos are dealing with the Dodgers' second World Series loss in a row. But is this really the big deal people think it is? Do sports teams return all the love that we fanatic fans give them? Why do we care so much? Send your feedback and topic suggestions to tom@blowmeuptom.com.
"WHO DO I VOTE FOR?" From Tom: Here is how I voted on California candidates as well as those pesky propositions.
One more tip: for California voters who need more information on any upcoming election, here is a great, nonpartisan website that I use to sort out the issues and you should too: https://votersedge.org/ca. Got questions or comments? Write tom@blowmeuptom.com.
Hour 1: WOP. Hour 2: WOP. Hour 3: WOP.
Hour 1: Tom talks with the guys about a wide range of topics, and Tom announces 1 more listener event coming up in November. Go to DinnerWithTom.com for details. Hour 2: More open discussion with Tom and the guys. Hour 3: Tom talks with the people who've stopped by the studio including Dustin Bartz of Bartz Barbecue who catered today's event.
Hour 1: WOP. Hour 2: WOP. Hour 3: WOP.
Hour 1: Cut those out of your lives who hold you back. Tom also reads an obituary of a dead addict and Tom explains why there should be little sympathy for her. Hour 2: More on cutting poisonous people out of your life. Hour 3: Unscreened calls.
Pages