On-Demand Stream Library
ALERT: Please click the calendar date or listen now button for a listing of On-Demand Streams!
Latest Shows
WHO THE FUCK IS BRITTNEY GRINER AND WHAT DID WE JUST DO? Is there any such thing as a "WNBA star"? Was trading a Russian prisoner for her a good idea?
TOM LOSES HIS BEST FRIEND Find out why Tom has had such a rough couple of weeks.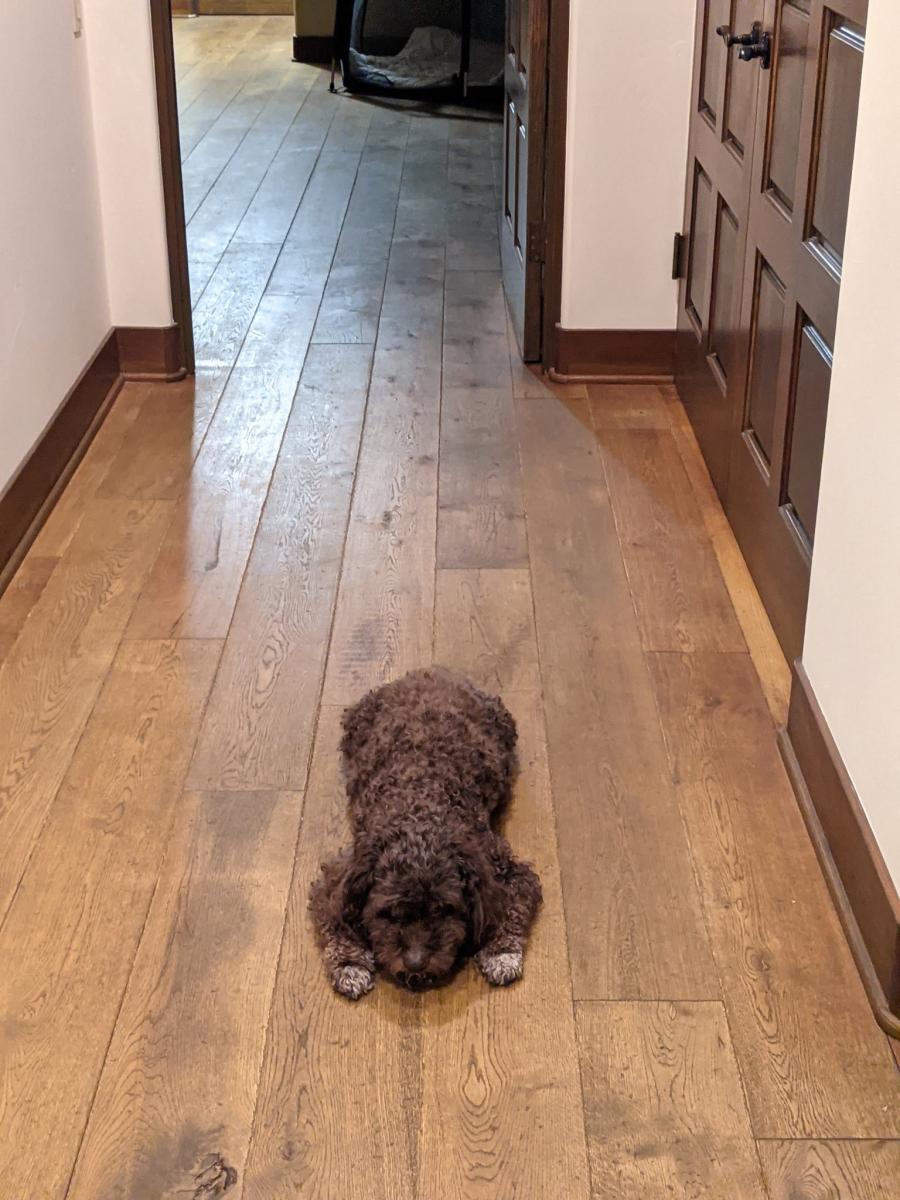 Hazel at 2:45 PM waiting for Tom to arrive at his home studio for his "live show", which ended in 2018, but she continued to show up at the studio 7 days a week until 2022.
WHY DO WE ALL HATE EACH OTHER THESE DAYS? Tom has a theory.
FRUSTRATIONS ON A JITTERY ELECTION DAY Tom isn't jittery for the same reasons you are!
SHOULD SMALL BUSINESS OWNERS BE FORCED TO DO BUSINESS WITH PEOPLE WHO THEY DON'T WANT TO DO BUSINESS? A judge has ruled in favor of a bakery owner who refused to make wedding cakes for a same-sex couple because it "violated her Christian beliefs." Should we do something about this?

From the New York Post: Judge sides with California baker over same-sex wedding cake
TOM BRADY/GISELE BÜNDCHEN DIVORCE So, he wanted to come back to the NFL for one more year. Now, she reportedly wants a divorce. What does this say about women who want to be with successful men?

The Real Reason Why Tom Brady and Gisele Bündchen Have Reportedly Hired Divorce Lawyers
HAVE THE LAST FOUR YEARS WORN YOU OUT? Mandates. Lockdowns. Ukraine. Trump. Social media. Tom knows what you need to do.
Pages